Tips for Clopay and Amarr Garage Doors
07/05/2015
Back To Blog
It is part of our custom here at Garage Door Repair Danville to go the extra mile when it comes to our clients. Not only do we respond to calls promptly and work on the problem thoroughly, we also impart knowledge that can benefit our clients greatly. We believe that by giving them tips on how to care for their garage doors, they can get the most out their money.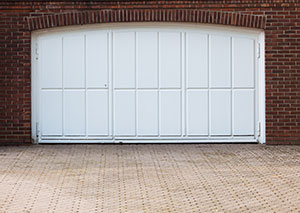 Clopay and Amarr garage doors are common because they are two of the biggest names in the industry. They are known for their durability, affordability and design ranges. However, like any product, even great garage doors are susceptible to wear and tear, as well as improper use. From our experience in dealing with Clopay and Amarr doors, we have come up with several tips for maintenance and basic care of your garage doors.
Amarr Door Care
Most clients with Amarr doors have various finishes of either faux wood or two-toned colors. Amarr is known for their beautiful designs, and while these are built to last a long time, every garage door owner needs to put in a little effort too. We can't avoid scrapes and small dents, especially when one suddenly bumps the car against the door. There are special waxes, strips, and coatings available to provide weather protection for your garage doors.
Though it is obvious, we still find it sad that most homeowners do let pets and children near the garage doors. Pets like dogs can claw at the doors and children sometimes draw on them. The garage may be a play area for some, but garage doors are not. Also, while we do not condone DIY repairs, small maintenance steps like greasing the springs, tracks and hinges with WD-40 regularly is always good for garage doors.
Clopay Garage Door Care
Similar to Amarr doors, Clopay doors also need greasing every now and then. It all depends on how often you use your garage doors, and what type of door you use. Some doors only need to be lubricated twice a year, while some may need it monthly. Let your garage door parts tell you when they need care. Familiarize yourself with how the door operates so you can sense the slightest difference, even if it is just the door opening with effort, or a slight creaking sound when you lift it.
While you must never do DIY repairs on parts like springs and cables because you can hurt yourself, some diagnostic tests should be done regularly. The tests are just simple: All you have to do is to open and close your garage doors and check for these things. For one, is your Clopay door lopsided or uneven? Does it make any peculiar sounds? Does it open and close all the way and stay in that position? Can you open and close the doors with ease? Checking to see if your garage doors are functioning properly can save you a lot of money on repairs. Sadly, while tests are easy to perform, we see a lot of people neglecting their garage doors. Some are always in a hurry, so small noises and changes escape their attention.
While we are in the business of repairing, replacing, and installing garage doors, we also want to make sure that owners get the full value of our services and enjoy a fully functional garage door for a long time.