Garage Door Openers
Back To Our Services
Fast Motor Fix
You try to open your electric garage door, but nothing happens and you hear strange sounds coming from the opener… Sounds like the main drive gear is broken. Count on us to replace it quickly and professionally. The motor runs as usual, but the door is stuck in place? If the spring's not broken, the trolley carriage is, probably. We'll install a new one instead and connect it reliably to the drive and to the moving arm, which extends to the door. If the motor itself has failed, rely on us, at "Garage Door Repair Danville", to replace it. It is our commitment to run a full test after completing its job. This is how we confirm that the opener works reliably and safely.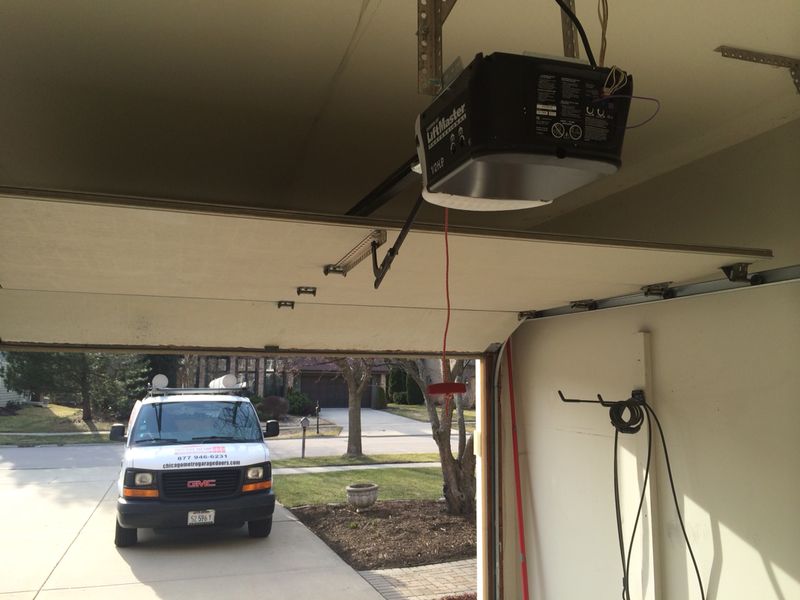 New Opener Installation
If your electric operator is too old, greatly worn or quite damaged, it's time for replacement. When you turn to us, you will get full professional installation, from the mounting of the motor unit and setting the hardware in place to adjusting the travel limits and force and programming the remote controls. Rely on us to help you with choosing between the many different types of garage door openers available in the first place. For starters, you should know that the belt drive units are the quietest while the screw drive ones have the fastest opening. The chain drive ones are considered to be the toughest and most durable. Each type of opener requires full maintenance from safety sensor testing to lubrication, just leave the job to us!