Garage Door Remote Clicker
Back To Our Services
Fix for a Faulty Transmitter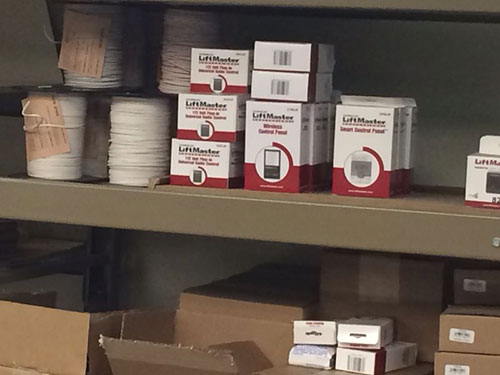 You press the button harder than usual and make several attempts, but the garage door opener refuses to open the door. If the keypad and wall control work properly, then the remote is to blame for the problem. Report the problem to us and you will receive professional assistance in the shortest time. We'll identify the precise cause of the problem and repair the device. If it has failed completely, count on us to deliver a matching remote quickly and to program it for you. When the door opens by itself, signal interference is an unlikely cause of the problem. Usually, there is a shortage in the garage door remote clicker and it keeps emitting signal after you have pushed button to close the door on your way out. This is how the "inexplicable" opening occurs. In this situation, count on us to fix the device or provide a brand new one.
Replacing Lost Remote Control
When you realize that your device is missing, turn to us to get a quick solution to the problem. We will replace it with a new one and program it to work with the electric operator. Testing is also part of our service to ensure that you have quick access to your garage while it stays completely secure. You should not worry about someone using the missing remote to open your automatic door. Our company, "Garage Door Repair Danville", works with all openers and their accessories irrespective of the brand, model or year of manufacturing.