Garage Door Adjustment
Back To Our Services
When you live in a beautiful home, you want every part of it to reflect its style and beauty. This goes for your garage door also since it is a big part of your home's curb appeal.
Gone are the days when your garage door was just a slab of wood that got some paint and went up and down. Now, there are wood, steel, and even aluminum doors, and ones that are painted, carved, and have windows. The options really are limitless and your door can be a focal point of the style of your home.We, at Garage Door Repair Danville, understand that and we want to help you bring out your home's beauty.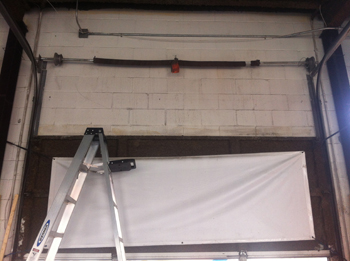 A team experienced in garage door adjustment
At our company, we also understand that the look of your garage door is not all that matters. What really matters is how it functions. You want a door that works when you need it to. This means that it goes up and down every time you press the remote, and that it is done quietly and safely. You want a door that is sturdy and also protects the garage's contents. Security always is and always should be a concern when it comes to your home.
Let us help you make the right adjustments on your door.
Once you finally have the garage door that serves your purposes, you can consider other components like openers and remotes. There are many brands in the industry that serve all the needs associated with the garage door and we carry the best ones.
When the system is complete you need to pay attention to the maintenance. Don't let your perfect door set up fall apart. Make sure that you maintain it and its parts. We will also show you how you can do the simple stuff on your own.
Broken Spring Replacement & Overhead Door Adjustment
Garage door troubleshooting starts with a good inspection. You should have your door system inspected every year. This ensures that your system works and that any worn parts get fixed or replaced when needed. Parts that frequently need maintenance are springs and cables. Keeping these in working order is the key to maintaining your door's safety. One service that keeps these two parts in working order is regular lubrication that'll prevent the parts from wearing. Sometimes, a minor garage door adjustment will not do, so make sure that you pay attention to your door's performance and if it is not quite right, call us right away before it becomes worse!